Midnight in the Garden Slideshow
10/4/2016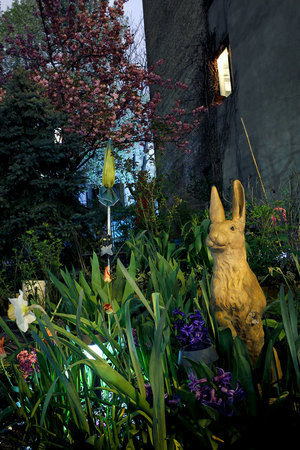 MIDNIGHT IN THE GARDEN SLIDESHOW

Many thanks to those that came out to Campos Community Garden on E. 12th Street to see my community garden work actually projected in a garden.
My "Magic Gardens" series has been rechristened "Midnight in the Garden: Photographs from the Community Gardens of the East Village and Lower East Side" and is an ongoing project documenting all of the areas community gardens (over 50) for an eventual publication.
The event was part of the Closing Party for the Harvest Arts Festival in the Gardens and after my talk the slides played on a loop all night long to live music by the great LES legend Ray Santiago!
---
Provincetown Nights at A Gallery
7/18/2015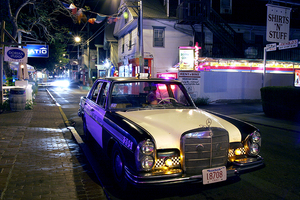 GEORGE HIROSE: Provincetown Nights
+The Pilgrim Monument Room
July 22nd -July 28th, 2015
Opening Reception: Friday, July 24th, 7-10pm
Hours: Daily 12-5pm and 7-10pm except Sunday 12-5pm
192 Commercial Street, Provincetown, Ma 02657
For more info and images:
http://www.agalleryart.com/george-hirose.html
Dear Friends, I hope that everyone is having a great summer! Here is a little update on some of my
activities. F
irst, I would like to thank everyone who came out physically (and in spirit) for
my exhibition,
色色 Iro Iro: The Colors
of Japan After Dark.
It was really great to be able to exhibit this body of work!
As some of you may know, after a nice run of showing for several years at Ernden Fine Art Gallery in
Provincetown on Cape
Cod,
MA, the gallery
closed its doors in
2013.
This season,
I am really excited
to
once again be exhibiting in
Provincetown
at
"A Gallery", one of my favorite galleries in town.
I will be
showing new work along with a few i
mages from my 2008 book
"Blue Nights"
which
I worked on
with
author Norman Mailer.
I know that this is an FYI for many of you but please help
spread
the word and
stop by if you are in the area! Best to all!
---
New Group Exhibition and Book
5/3/2015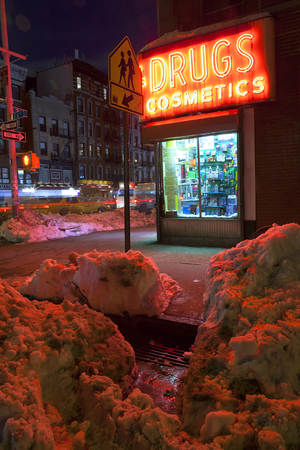 I will be exhibiting four
photographs
in the exhibition, "
East Village: Lens on the Lower
East Side", as part of Lower
East Side History Month and in celebration of the
50th Anniversary
of
the NYC Landmarks Law.
The show is sponsored
by LESPI (The Lower East
Side Preservation
Initiative) and will be in
conjunction with a publication* of the same name featuring the work of five
photographers
that
have
done extensive
creative documentation in the East Village.
Lens on the Lower East Side
(group exhibition)
May 3rd - May 30th, 2015
Opening: Sun, May 3rd 5:30-8:30 pm
The Clemente Soto Velez Cultural and
Educational Center - LES Gallery, 1st fl
107 Suffolk Street (south of Rivington St.)
Subway: FMJZ to Delancey Street
Curated by Carolyn Ratcliffe & Paul Bridgewater
Coordinated by Eileen Kim and Erik Botcher
This Program is supported, in part, by public funds
from the
NYC Dept. of Cultural Affairs in partnership
with the City
Council: by the New York State Council
on the Arts with the
support of Gov. Andrew Cuomo
and the NYS Legislature.
*A limited number of copies of the publication,
"
East Village: Lens on the Lower
East Side"
may be available at the opening. Please contact me at
Ghirose@pratt.edu
if you are interested in purchasing or viewing a copy.
---
New Group Exhibition
5/3/2015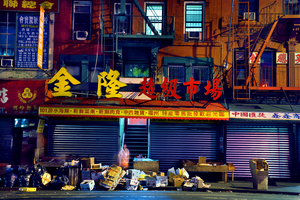 The Cultural Immigrant: Invisible in the City
On view until May 19th, 2015
Theater for the New City
155 First Avenue (between 9th & 10th Streets) NYC
The Theater is open most days and also late most evenings which may vary,
for exact hours please call
the theater at (212) 254-1109
theaterforthenewcity.net