New Group Exhibition and Book
5/3/2015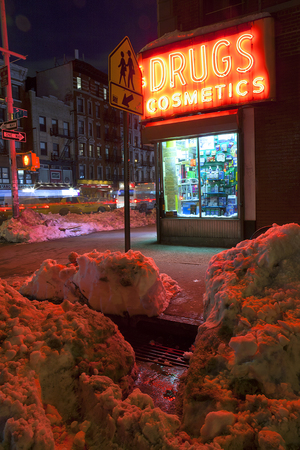 I will be exhibiting four
photographs
in the exhibition, "
East Village: Lens on the Lower
East Side", as part of Lower
East Side History Month and in celebration of the
50th Anniversary
of
the NYC Landmarks Law.
The show is sponsored
by LESPI (The Lower East
Side Preservation
Initiative) and will be in
conjunction with a publication* of the same name featuring the work of five
photographers
that
have
done extensive
creative documentation in the East Village.
Lens on the Lower East Side
(group exhibition)
May 3rd - May 30th, 2015
Opening: Sun, May 3rd 5:30-8:30 pm
The Clemente Soto Velez Cultural and
Educational Center - LES Gallery, 1st fl
107 Suffolk Street (south of Rivington St.)
Subway: FMJZ to Delancey Street
Curated by Carolyn Ratcliffe & Paul Bridgewater
Coordinated by Eileen Kim and Erik Botcher
This Program is supported, in part, by public funds
from the
NYC Dept. of Cultural Affairs in partnership
with the City
Council: by the New York State Council
on the Arts with the
support of Gov. Andrew Cuomo
and the NYS Legislature.
*A limited number of copies of the publication,
"
East Village: Lens on the Lower
East Side"
may be available at the opening. Please contact me at
Ghirose@pratt.edu
if you are interested in purchasing or viewing a copy.
---
New Group Exhibition
5/3/2015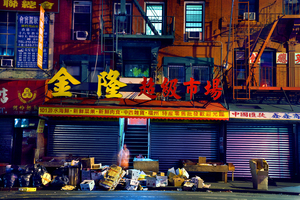 The Cultural Immigrant: Invisible in the City
On view until May 19th, 2015
Theater for the New City
155 First Avenue (between 9th & 10th Streets) NYC
The Theater is open most days and also late most evenings which may vary,
for exact hours please call
the theater at (212) 254-1109
theaterforthenewcity.net
---
OIA Salon Show
7/31/2014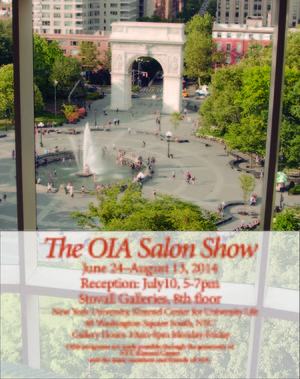 If you are in the area, please check out some of my work in The OIA Salon Show at the NYU Kimmel Center's Stovall Galleries at 60 Washington Square South (8th floor) on the south side of Washington Square Park. The show runs until August 13th, 2014 and the Gallery Hours are Mon-Fri from 10AM-8pm. Thanks!
---
New Group Exhibition
1/13/2014
Hi everyone, I have six pieces in a group exhibit with some of my "Loisada Artista" friends!
Artistas de Loisaida - East of A - South to Grand
Kathy Creutzburg, Klay-James Enos, Kris Enos
George Hirose, Elodie Lauten, Michael Mut, Carolyn Ratcliffe, Mike Rimbaud
Tompkins Square Library Gallery t
331 E. 10th St. (btwn Ave. A and B) in NYC.
The
opening
is this Saturday 1/18 from 2-4 pm.
I will also be doing a slide talk at the exhibiting
Artist's
"Art Slam" on
Saturday 1/25 sometime between 2-4 pm.
Hours:
Monday
through
Saturday
afternoons until Friday, 1/31.
(closed on
Sundays)
(The exact hours are still
being
worked out and will be posted here soon)
Happy New Year everybody! Hope to see you in 2014! George Hirose
---
Magic Gardens press!
12/28/2013
Our local paper ran this story and put it on the front page! Here's the online version of it.
---
New Magic Gardens exhibit!
11/6/2013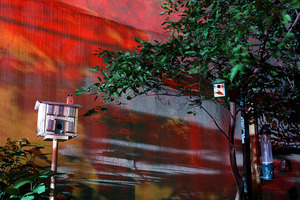 GEORGE HIROSE / MAGIC GARDENS
Night-time Photographs from the East Village Community Gardens
November 9th - December 29th, 2013 Reception: Friday November 15th, 7-9pm
The Gallery at the 14th Street Y
344 East 14th St. (between 1st & 2nd Ave), NYC Hours: Mon-Fri 6am - 10pm, Sat 7am-9pm, Sun 7am-9pm
---
Bowery Boogie features "Magic Gardens: Night Photos from the Lower East Side Community Gardens"
6/26/2013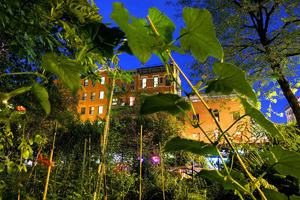 Lori Greenberg from the great Lower East Side blog "Bowery Boogie" wrote a really nice piece about our show at Bloom Projects!
---
The New York Times features "Magic Gardens"
6/7/2013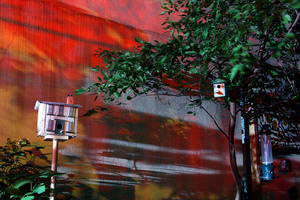 On Sunday, June 2nd, the New York Times ran a photo essay on my "Magic Gardens" series in their Metropolitan section under "Album". Here is a link to the slideshow!
---
MAGIC GARDENS / MYSTIC SKIES
5/31/2013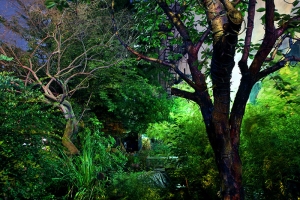 MAGIC GARDENS / MYSTIC SKIES
GEORGE HIROSE / DONNA LEVINSTONE
June 14th-30th, 2013 opening Fri June 14th 6-9
BLOOM PROJECTS 95 East 7th Street
(between 1st Ave and Ave A) downstairs
gallery hours: Fri 6-9 Sat & Sun 1-6
917.860.9869 / Lmbloom131@gmail.com
I will be exhibiting images from my "Magic Gardens: Night Photographs from the East Village Community Gardens" series in a two person show alongside the amazing pastel drawings of Donna Levinstones "Mystic Skies"!
Also if you are in the Cape Cod area this summer, a selection of new images of Provincetown will be on view through September at:
ERNDEN FINE ART GALLERY
397 Commercial St., Provincetown, MA 508-487-6700 www.erndengallery.com
---
Magic Gardens Slideshow!
10/5/2012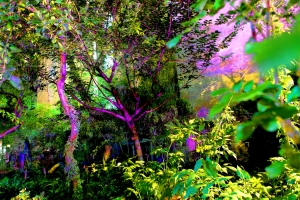 GEORGE HIROSE: MAGIC GARDENS
Night Photos from the East Village Community Gardens

Slideshow and Talk: Saturday, October 6th, 2012 7pm
as part of the Harvest Arts Festival in the Gardens

DeColores Community Garden and Cultural Yard

313 East 8th Street (between Aves. B & C)

Harvest Arts Festival in the Gardens Oct. 5th-7th

Music, Art, and Cultural Activities at 24 Gardens on the Lower East Side.


For information and a map: www.lungsnyc.org

I am really excited about premiering my latest series of night photos, *Magic Gardens" in a beautiful East Village Community Garden. I will be sharing the bill with the the extraordinary photographer Margaret Morton, who will be speaking first at around 7pm. She will be showing her series "Transitory Gardens, Uprooted Lives" about beautiful gardens created by the homeless in New York City.

www.margaretmorton.com

____________________________________________________________________

---
New Work at Ernden Fine Art Gallery
6/27/2012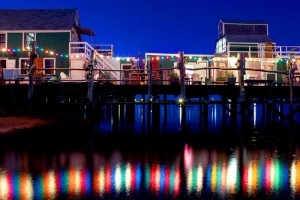 George Hirose
New Photographs from Provincetown, MA
July 6th - July 12th, 2012
Opening Night; Friday, July 6th, 7:30 - 9:00 pm
Ernden Fine Art Gallery
397 Commercial Street, Provincetown, MA 02687
508-487-6700 www.erndengallery.com
A selection of my work will be on exhibit until the end of September.
---
Group Exhibition
6/27/2012
CARDINAL CONVERGENCE
The Inaugural Exhibition at Harmony Vineyards and Gallery; A Collective Art Exhibition featuring;
Stephanie Calvert, Pansum Cheng, Jodi Lynn Concepcion, Alessandra DeLaCruz, George Hirose, David Ort, Marcin Szprengie
Harmony Gallery
169 Harbor Road, Head of the Harbor, NY

(1/4 mile up Harbor Road from Grist Mill in Stony Brook)
On view now until the end of 2012
---
New work at Ernden Fine Art Gallery
6/9/2011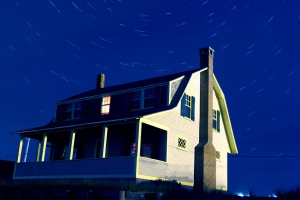 George Hirose: Recent Photographs from Provincetown, MA




July 8th -14th

Opening Reception:
Friday, 8th, 7:30-9:30pm





Ernden Fine Art Gallery
397 Commercial Street
Provincetown, MA 02657
508-487-6700 erndengallery@att.net


A selection of my work will be on exhibit throughout the summer.


Available on Amazon, selected bookstores, or directly from me.

BLUE NIGHTS:
Photographs by George Hirose
Introduction by Norman Mailer
Provincetown Arts Press 2008

---
New Solo Exhibition opens on July 2nd, 2010
6/12/2010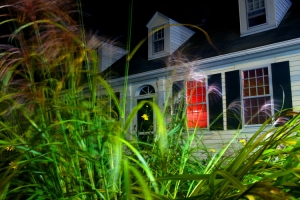 GEORGE HIROSE:
New Nighttime Photographs
of Provincetown, MA

July 2nd - 8th

Opening Reception:
Friday, July 2nd, 7-9pm

Ernden Fine Art Gallery
397 Commercial Street
Provincetown, MA 02657
508-487-6700 erndengallery@att.net


A selection of my work will be on exhibit throughout the summer.


Available on Amazon, selected bookstores, or directly from me.

BLUE NIGHTS:
Photographs by George Hirose
Introduction by Norman Mailer
Provincetown Arts Press 2008


---
New Exhibition
11/2/2009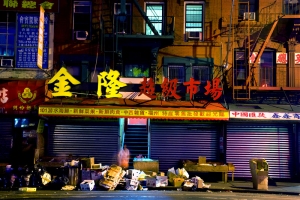 George Hirose: Nighttime
Photographs from 2004-2009

On view through February 2010
Reception: Wednesday, Nov. 4th, 4-6 pm

President's Office Gallery
Pratt Institute 1st floor, main building
200 Willoughby Avenue, Brooklyn, NY 11205
Gallery Hours: Monday - Friday 9am - 5pm


Blue Nights: Photographs by George Hirose
Introduction by Norman Mailer Provincetown Arts Press 2008

Available on Amazon.com, selected bookstores, at Pratt Institute, or directly through me. Ghirose@aol.com

For images and info please visit: www.georgehirose.com

---
Solo Exhibition
6/7/2009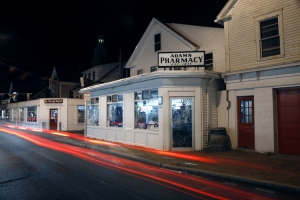 New Exhibit opens on June 12th, 2009!

GEORGE HIROSE: Another Blue Night
New Images from Provincetown, MA

June 12th - 17th

Opening Reception:
Friday, June 12th, 7-9pm

Ernden Fine Art Gallery
397 Commercial Street
Provincetown, MA 02657
508-487-6700 erndengallery@att.net



Available on Amazon, selected bookstores, or directly from me.

BLUE NIGHTS:
Photographs by George Hirose
Introduction by Norman Mailer
Provincetown Arts Press 2008


---
BLUE NIGHTS
9/19/2008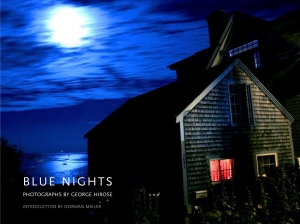 Available now on Amazon.com!

BLUE NIGHTS: Photographs by George Hirose
Introduction by Norman Mailer

Provincetown Arts Press 2008

Signed copies of BLUE NIGHTS are also available in NYC at the St Marks Bookstore, Kinokuniya Bookstore, K&M Camera, and the Whitney Museum

or directly from me for $30 (shipping included).

For more information please contact:
Ghirose@aol.com 917-833-8123



Hi everyone, If you are in NYC, I am having an exhibition of images from my new book, Blue Nights, as well as some new night shots from the Lower East Side. If you can't make it to the opening, I will also be around during gallery hours and for appointments at other times. Here's the info:

GEORGE HIROSE: PHOTOGRAPHS

Sept. 26th - Oct 14th, 2008

Opening Reception and Book Signing:
Friday, Sept 26th, 7-9 pm

Gallery Hours: Fri-Sun, 2-6 pm and by appt.

Bowman/Bloom
95 East 7th St. NY, NY 10003
Basement (between 1st Ave and Ave A)

Laura Bloom: Lmbloom131@aol.com
917 860 9869
Lisa Bowman: Bowmanstudio@aol.com
203 952 9025




---